The following guide has been provided to installers upon release of Titan 3.5.
Minimum Requirements:
Challenger 10 with firmware V10-06.12250 or above.
Titan R3.5.0 or above.
Important to note:
This function will limit the Challenger10 to a max of 512 total inputs (Challenger10 has 1008 standard)
This function will reserve 16 inputs per DGP address. If more than 16 are used as per a Challenger V8 the next DGP address will become unavailable.
DGP 1-32 are still available they are just limited to 16 reserved inputs per address.
LAN 1 inputs are 1-256 – LAN 2 inputs are 257-512.
At a later date if required, the Challenger panel can be altered to turn off V8 numbering via the System Options menu (change will need to be uploaded back to Titan)
This function is not available for Challenger10 versions prior to V10-06.
The Migration Process:
Step 1 –Select challenger type from Challenger V8 to Challenger 10 and save.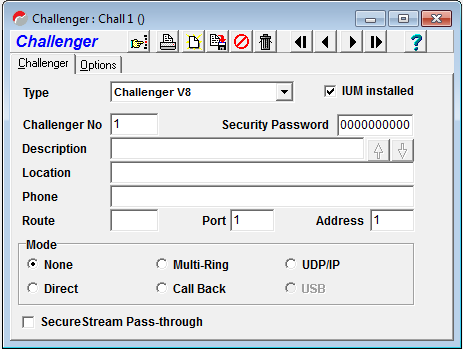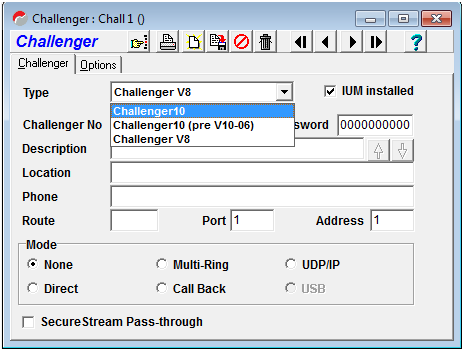 Step 2 – Verify backup has been taken

Step 3 – Verify Challenger10 has the correct firmware build to accept descriptions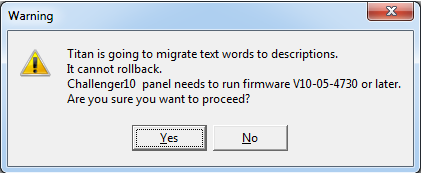 Step 4 – Select V8 or Challenger10 Numbering schema. Yes=V8 – No=Challenger10

Step 5 – Upgrade result / panel synchronization requirements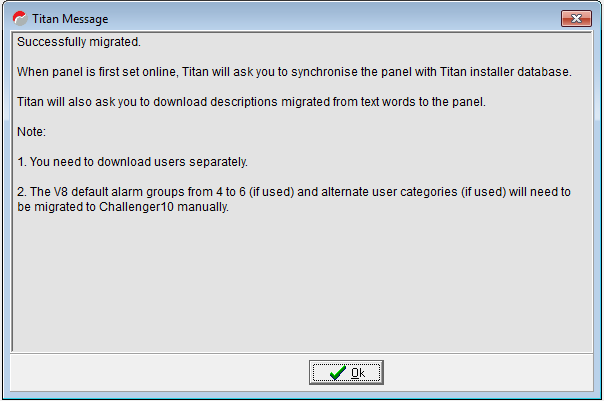 Challenger10 with V8 numbering Chart